Backup and Restore Files in Nox App Player
Nox App Player Android emulator is one of the most active in development emulator, it receives frequent updates and many times we have to upgrade to a newer version for better stability.
Hence its necessary to backup and restore data from previous versions of the emulator. Hence Nox App Player provides a Backup and Restore feature which is very handy.
The backup/restore data feature was introduced in Nox 2.5.1 and above versions. It's very useful when you want to reinstall Nox without losing all your data.
---
Procedure for Backup and Restore Files in Nox App Player
Here are the steps that you have to follow to backup and restore your data in nox app player
1. Open Multi instance management panel by double click the Mutli-drive shortcut on your desktop or the Multi Player button on the sidebar

2. Click the Backup/Restore button of the instance that you want to backup, and choose Backup. The backup file will be saved as a vmdk file.
Note: the Backup/Restore button is only accessible when the Nox instance is not launched. If the instance you intend to backup is still running, click Stop first then you will find the Backup/Restore button showing up.
3. Click OK when the backup process is successfully finished.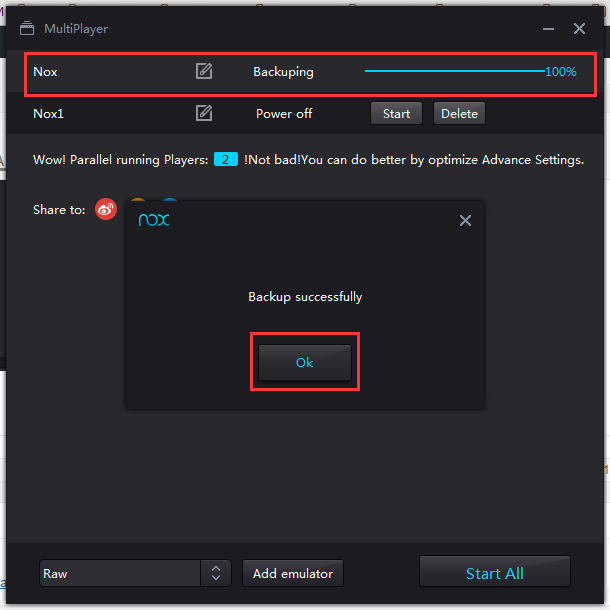 4. Then you could choose to create a new instance either in the current Nox or in a newly installed Nox and click the Backup/Restore button again. Only this time, choose restore and open the backup file which contains the data you want to restore.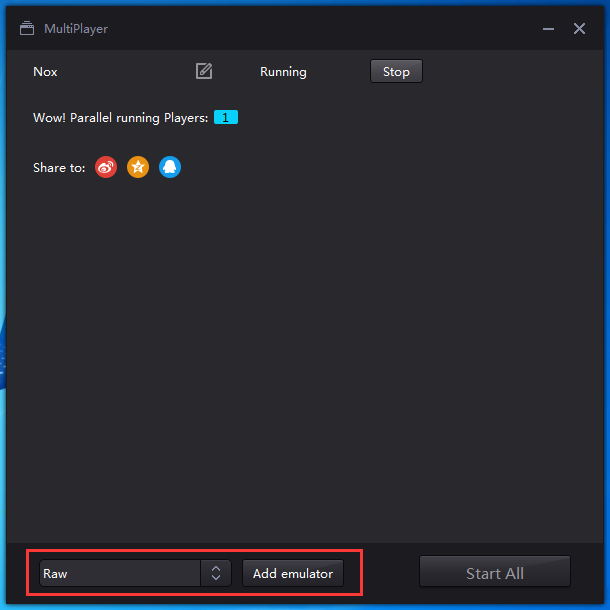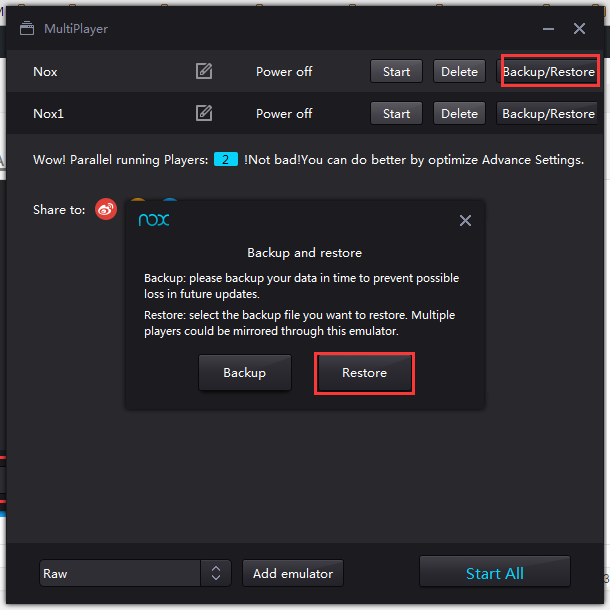 ---
Download Nox App Player:
For any help related to this or any other Emulator, you can also ask us on our:
Facebook Page / Twitter / FB Group/ Google+/ Youtube Channel.
We usually reply within few minutes or to some hours time. You can seek help regarding any Android Emulator.
We also ask you to help us, By Showing your support for Android Emulators!
You can do so by:
Please help us with this, thank you! 🙂
Have further questions/feedback? Please get in touch with comments below.